Creative response: Bekaert develops smart solutions for changing world
Creative response: Bekaert develops smart solutions for changing world
Industry 4.0 helps companies to be agile to hold their own in a volatile world. Veerle Van Wassenhove of Bekaert showed at the Flanders Make Symposium how the steel wire producer is currently smartly developing tomorrow's products and services for its customers. Using advanced digital techniques, the company is also taking its own efficiency to the next level.
Steel wire producer Bekaert is one of the best-known incumbents in the Belgian business world. Yet, according to Bekaert's vice president of innovation Veerle Van Wassenhove, too little is known about what the company is all about.
"Most people know us, for example, for the steel wire used in three out of every 10 car tyres in the world or for the steel fibre used in the construction industry to reinforce concrete," she stated. "But most do not realise how much we contribute to sustainable mobility materials, high-tech solutions for offshore wind turbines and core components for carbon-neutral hydrogen power plants. This is how we make our contribution to the energy transition and, more broadly, to a more sustainable future."
Van Wassenhove did not hide the fact that the company faces major challenges. We live in a VUCA world, she told us, referring to the term that stands for Volatile, Uncertain, Complex and Ambiguous. A rapidly changing world, in other words, requiring companies to be extremely agile.
"We ourselves operate in a very energy-intensive sector and the use of our products sometimes involves significant CO2 emissions, so sustainability is a focus. At the same time, our customers' expectations around our services are evolving. They demand improvements around delivery time predictions, order tracking and information about future products. So a comprehensive digital transformation is much needed."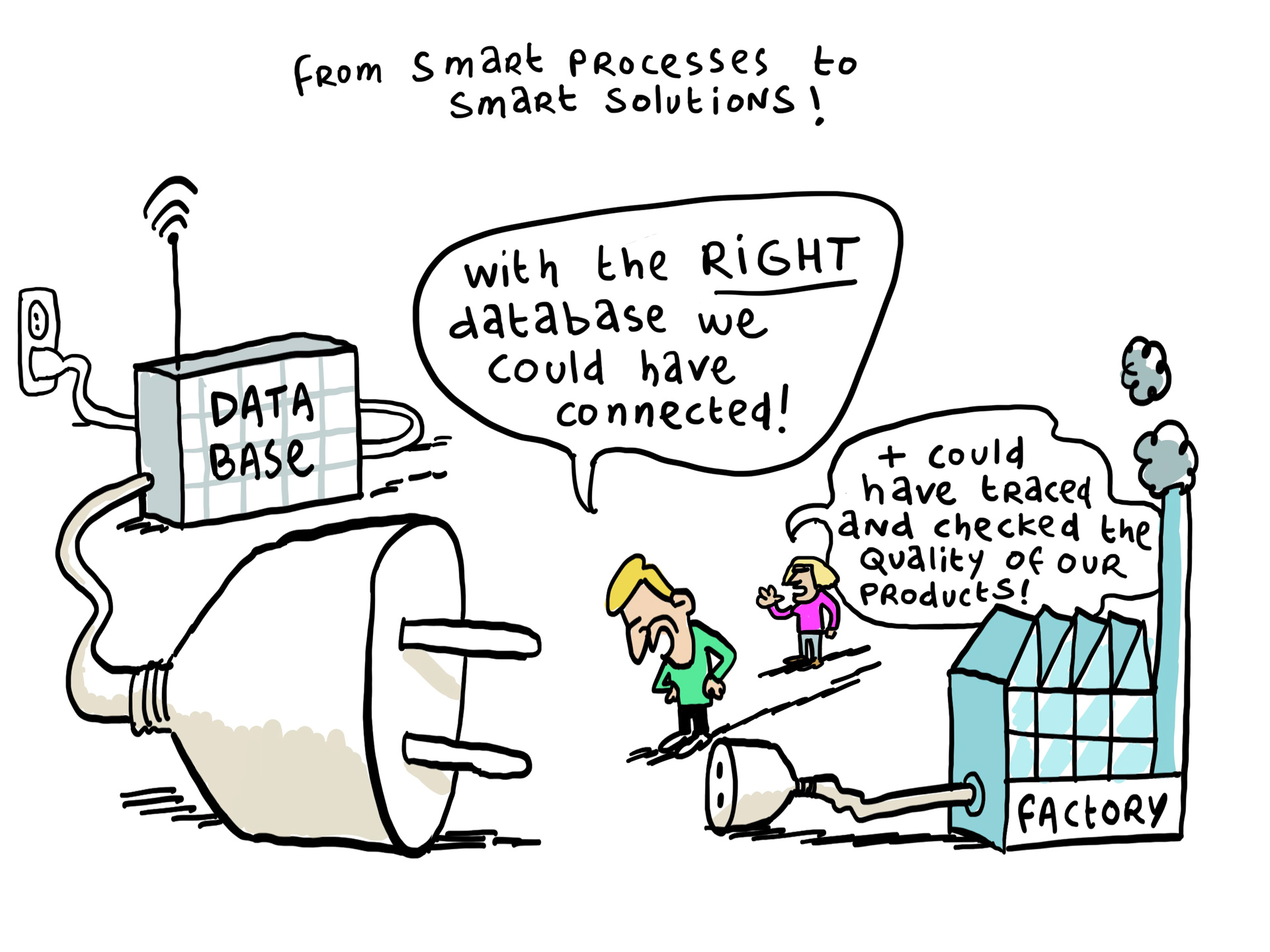 Actionable insights from data
Bekaert has long been addressing these challenges by developing smart solutions. The digital operations team is working hard to establish intelligent manufacturing, with smart processes and digital fabrication. Data is meticulously analysed to derive actionable insights, driving both quality and quantity of production. Implementing digitalisation consistently on the shop floor improves overall efficiency.
In addition, Bekaert is also investing in a digital end-to-end supply chain. "With the necessary digital tools, we improve our demand management and reduce lead times. With accurate forecasting, we better respond to our customers' requirements around information provision."
Optimal use of zinc
The vice president of innovation gave some very concrete examples of how Bekaert is innovating. "When galvanising or galvanising wires to protect them from corrosion, it is difficult to measure exactly how much zinc is applied to the wire, which leads to more zinc being used than necessary," she told us. "For this problem, we developed a solution based on data analysis and machine learning techniques."
This innovation allowed Bekaert to streamline its electroplating process much better. "Without sacrificing quality, we were able to intelligently reduce the use of zinc, generating a positive impact in terms of both sustainability and efficiency."
Robot for automated quality test
Also interesting is Bekaert's solution around automatic quality inspection of products. "There are normally seven crucial manual tests needed to inspect the quality of steel wire and wire spools before they can be shipped to customers," Van Wassenhove explained. But now Bekaert has robots in several plants that can perform fully automated quality testing. To do so, those robots use AI, vision technology and a learning neural network.
"A report on coil quality is generated automatically, very accurately and according to a standardised process. It also saves our employees on the shop floor a lot of repetitive work, allowing them to concentrate more on higher-value-added tasks."
Digital twin of high-pressure hoses
Another development, in support of experts at customer companies, concerns hydraulic high-pressure hoses. "The key requirements for these tools are burst pressure, flexibility and service life. It is crucial to be able to properly monitor the performance of the hoses to facilitate the development of new, improved products," said the vice president of innovation.
The Bekaert team created a digital twin of the hoses, to inform customers very precisely which steel wire is best to use in the hoses and how best to insert it into the hoses. "We can carry out virtual tests to arrive at the most suitable solution," he says. An online tool is also available to Bekaert customers, where they can enter the exact requirements for their hoses, after which a simulation is created to model an optimal hose design.
Creative responses to challenges
Finally, Van Wassenhove presented a brand-new concept of a system for the inspection of steel cables used for ski lifts and urban cable cars, among others. "Companies can already perform visual and magnetic inspection of cables, but current instruments do not provide enough detailed information."
Bekaert therefore developed 3D equipment with measurement and visualisation functions to better monitor, control, predict and optimise the life cycle of cables. "With advanced analysis methods, we can inspect cables in detail over their entire length, paying attention to every millimetre." This allows Bekaert's experts to remotely provide minute advice on maintenance measures or the need for replacement.
"These are just a few examples of the opportunities that have emerged from the challenges we face," Van Wassenhove concluded. "They show how, with the necessary creativity, you can turn difficulties, such as the fact that our main sales markets are under pressure, into positive developments."
This presentation was part of Flanders Make's Symposium, the annual event where (inter)national speakers present the technology trends that will shape the future of the industry. The 2022 edition was all about the path to 'a sustainable, digital and competitive industry'.