Research platform for mechanical connections and joining techniques.
Location: Flanders Make - Lommel
With the support of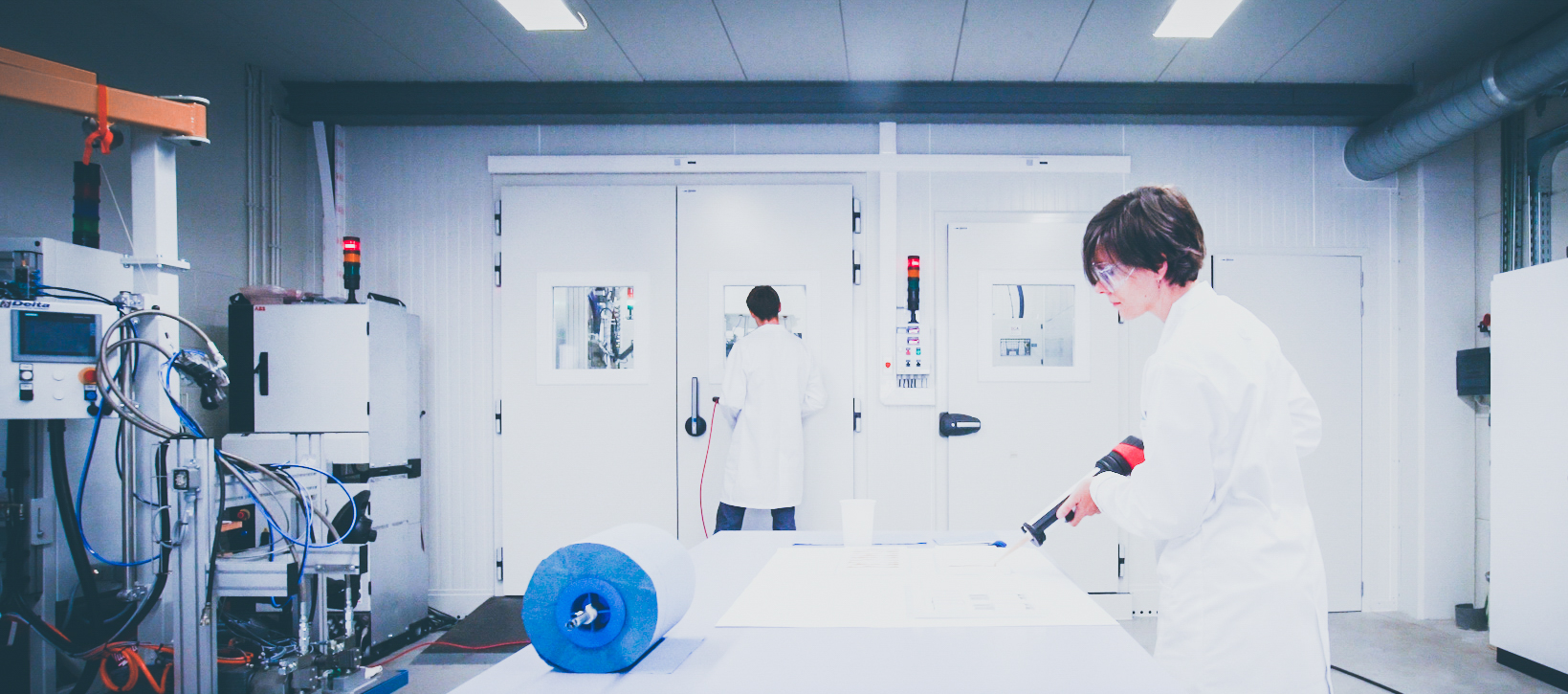 Research platform for mechanical connections and joining techniques
Companies are increasingly looking for ways to make their products lighter, yet stronger. They want to find the right combination of materials for a specific application. Accordingly, also the way in which these materials are connected to one another must be reviewed. Durability is a crucial aspect in this assessment. In the Joining & Materials Lab, we duplicate the entire joining process in industry-relevant conditions. We map the right process parameters and optimise them. This results in a more stable and robust production process, wherever in the world it will be applied
With this lab, we also anticipate the trend towards Industry 4.0. Robot and cobot applications are gradually becoming mainstream in the industry. We perform research into the added value of automation for joining processes. We examine, for instance, how robots and cobots can support operators to improve the quality of adhesive joints in difficult or repetitive assembly tasks.
JOINING PROCESSES FOR NEVADA AND KUALA LUMPUR
Products that today are made in one part of the world must also perform correctly in another part of the world, regardless whether it is colder, hotter or wetter. This seems obvious. However, when it comes to adhesive bonding, this is far from self-evident. Temperature and air humidity have impact on the behaviour of adhesives. When looking for the best possible joining technique, we should therefore not only consider the selected adhesive and the specific surface or application but also the conditions in which the adhesive bond is to perform. Our climate chamber has a temperature range from 10°C to 40°C and an air humidity from 10% to 85%. In other words, from the Nevada desert to Kuala Lumpur.
ADHESIVE BONDING 4.0
We test the quality of adhesive bonds on both sample, component and system level. In our lab, parts with dimensions up to ca. 1.5m can be assembled, which is unique. This enables us to test the applicability of a specific adhesive on large surfaces. As in most factories, we have a robot to handle these larger parts. We also have disposal of a collaborative robot, which can work together with operators in a flexible way. It can assist the operator in applying plasma or in handling the laser. As such, we not only help companies to improve their joining process but also to discover new ways to automate this process.
UNIQUE IN EUROPE: LIFE SPAN TESTS FOR ADHESIVE JOINTS
Also critical applications such as structural connections in a vehicle chassis are glued. We perform pioneering research into the extent to which components are resistant to mechanical loads combined with changing temperature, humidity and sunlight conditions. This enables us to simulate the ageing process of a couple of years within a short period of time.
Training for European Adhesive Bonder
We offer the adhesive training course European Adhesive Bonder in our facilities in Lommel. This training is unique in Belgium and trains participants to become an adhesive professional with the European recognised diploma EWF/BVL 515 EAB. 
The training is recommended for company employees who regularly carry out adhesive work based on work instructions, with our without direct supervision. 
Technical specifications
Climatised production environment
| | |
| --- | --- |
| Dimensions | 5 x 5 x 3m |
| Temperature | 10°C to 40°C |
| Relative humidity | 10% to 85% |
Industrial automation
| | |
| --- | --- |
| ABB IRB4600 industrial robot | payload 60kg |
| Yaskawa HC10 co-robot | payload 10kg |
Surface treating
| | |
| --- | --- |
| Ultrasonic cleaning |   |
| Plasma activation | 400W |
| Laser cleaning & roughening | 20W |
| Abrasive blasting |   |
Mixing & dosing equipment 
SCA 80cm3/min industrial applicators
Delta Application Technics flexible system
1C or 2C adhesives up to 600Pa.s.
Application sizes: 290 ml up to 20 l
What do we offer?
Advice in selecting the most suited adhesive for your specific application
Surface preparation and treatment: atmospheric plasma and laser applications
Mapping the features of a material's surface: surface tension, roughness, layer thickness measurements of coatings
Proof-of-concept implementation of an automated adhesive bonding process using a robot or cobot
Quality assessment of adhesive bonds in a controlled and air conditioned environment for a realistic simulation of the actual production conditions
Process validation: parameter verification in every step of the adhesive bonding process
Product validation:

Tensile/pressure tests on sample level
Bending tests on sample level
Durability tests on component and system level