Pilot line for freeform optics
Our state-of-the-art pilot line for freeform optics enables local prototyping and replication of custom optical components and systems & custom advanced optical and photonic sensors.
Location: FlandersMake@.VUB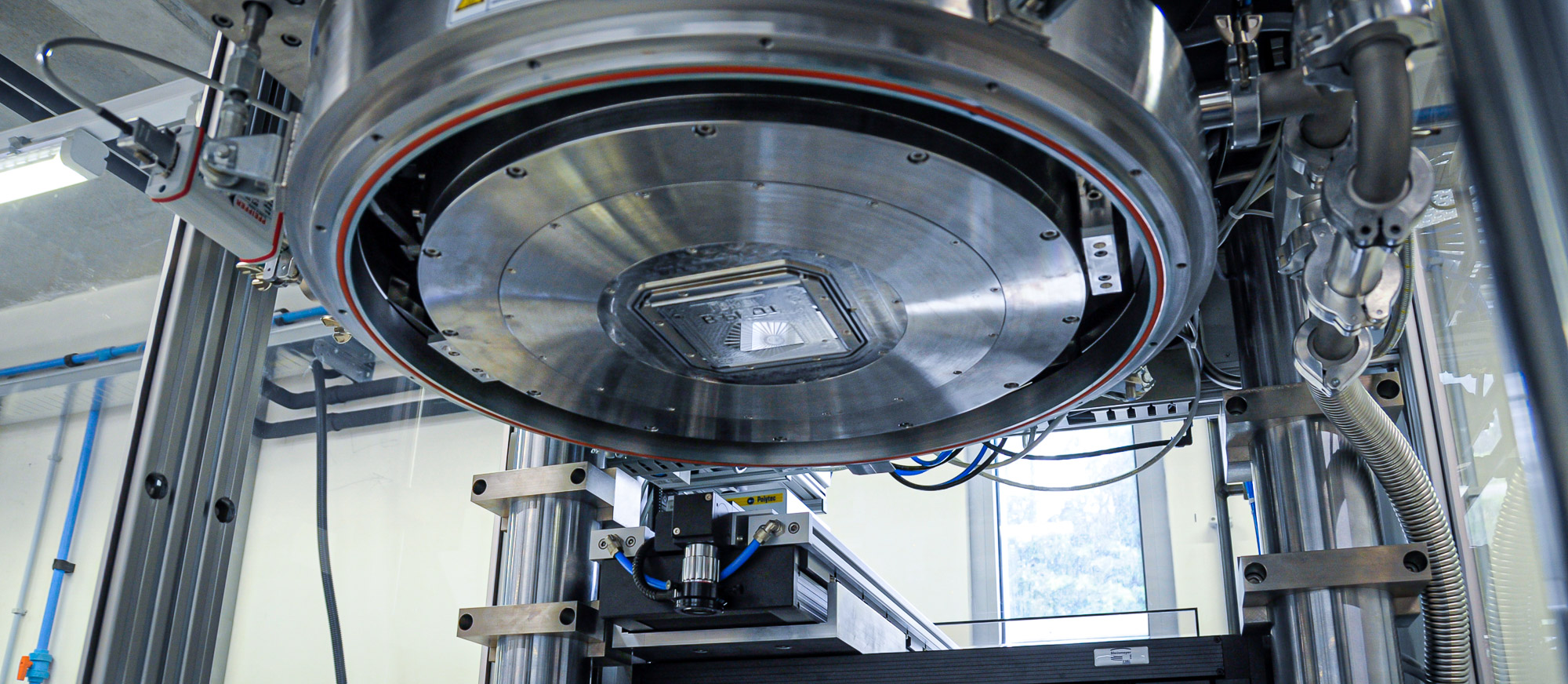 Within our pilot line for freeform optics we provide:
a variety of custom made cutting-edge optical components and systems
first-time-right design for manufacturing of freeform optics
tailor–made advanced optical and photonic sensors
a complete and all-inclusive local prototyping and pilot line
We believe these options are essential for successful innovations in the new Industry 4.0 paradigm. We propose different solutions such that you can choose for the best solution according to your needs. 
Freeform optics provide significant advantages for:
Minimizing the volume (size, weight) of optical systems while maximizing the optical performance, for both imaging and non-imaging applications
Optical sensor customization (optimal imaging in the smallest form-factor)
Beam shaping for laser-based applications
Our equipment
Ultraprecision diamond tooling: Prototyping of freeform optics or mould fabrication in non-ferrous metals: 300mm diameter max.
High-speed 5-axis ultraprecision dial-axis milling and grinding: Grinding of glass freeform optics, preshaping of moulds for freeform optics replication
7-axis ultraprecision polishing with fluid jet polishing robot: Polishing of ground glass freeform optics and of moulds for freeform optics replications
Hot embossing: Replication in thermoplastic polymers, heating up to 300°C, pressing force up to 450kN, 300mm max. diameter, double-sided embossing with <1um alignment.
High-precision polymer micro-injection moulding: Replication of polymer freeform optical and micro-mechanical components with 150kN  clamping force, max. 1cm3 injection volume
Precision polymer injection moulding: Replication of polymer freeform optical and mechanical components with 900kN clamping force, max. 124cm3 injection volume          
Micro-electron discharge machining: 3D Micro EDM Milling, Micro sinking with high surface finishing, Precision hole drilling, High speed Micro EDM drilling
Glass press moulding: Replication in glasses, heating up to 800°C, pressing force up to 40kN, 150mm max. diameter.
Two-photon polymerization-based 3D nanoprinting: Printing in negative photoresist materials with feature sizes down to 150nm.
Two-photon greyscale lithography at wafer scale
Femtosecond laser-based glass micromachining: Laser machining for rapid prototyping of microfluidics, micromechanics and micro-optics in fused silica or borosilicate glass.
Laser welding: Clear-to-clear welding of polymers
Metrology in ISO class 7 cleanroom including:

Non-contact optical profilometry
Stylus profilometry
Atomic force microscope
Multisensor coordinate measurement machine
Laser scanning confocal microscopy 
Scanning electron microscopy
Full-field interferometry
Polarimetry
Confocal Raman spectroscopy
Confocal fluorescence microscopy
Scatterometry
Robotic goniometer for characterizing emission patterns of light sources
What do we offer?
We offer a state-of-the-art pilot line for freeform optics which enables the design, local prototyping and replication of: 
custom optical components and systems
custom advanced optical and photonic sensors
Customers
The following companies have already made use of our services: