We offer multiple test systems to characterise bushings under versatile testing conditions.
Location: FlandersMake@.KULeuven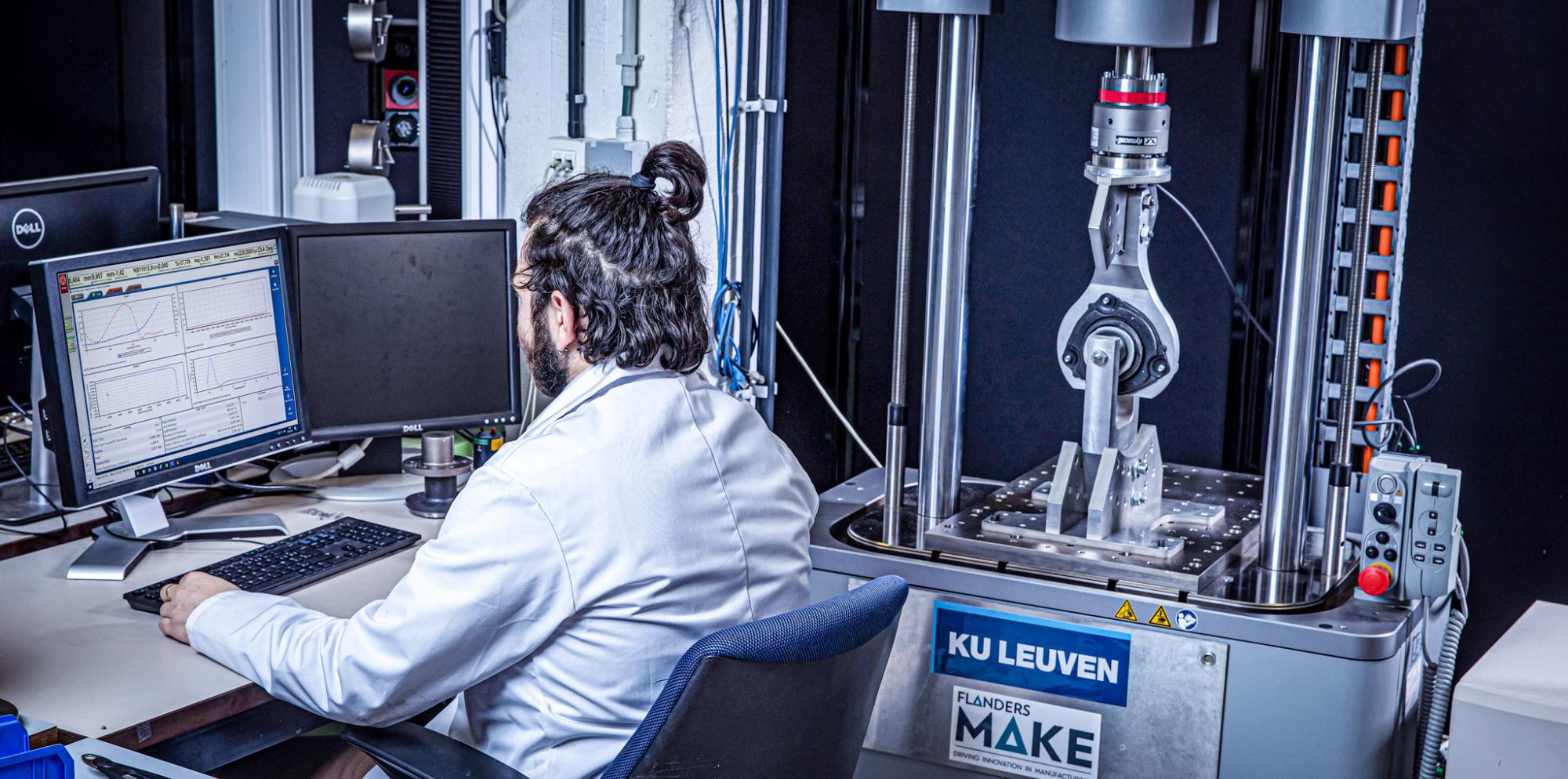 Description
Bushings come in various shapes and are loaded in various manners. To characterise bushings in different operational regimes, multiple test systems are available that are composed of different subsystems to allow versatile testing conditions.
These subsystems can be summarized in three main categories:
High precision mono- or multi -axial shakers: Allows to generate the desired excitation source in time and frequency domains.
Tailored jigs: Allows to interchange the connection interfaces for various bushing components/systems and operational configurations.
Highly accurate 6 DOF force transducers: Allows to accurately measure 6 DOF output forces and capture the non-negligible coupling effects among the different DOF in static and dynamic conditions.
Technical specifications
 

Mono-axial shaker

Multi-axial shaker

Working Range

0-100 Hz

0-300 Hz

Dynamic Force Rate

±10 kN

±82 kN

Static Force Rate

±7 kN

500-1000 Kg

Stroke

60 mm (2.36 in)

101.6 mm vertical and 50.8 horizontal

Actuation system

Electrical

Hydraulic

Connecting jigs configurations

The connecting jigs can be tilted in six configurations:

0°, 10°, 15°, 20°, 25°, 30°
Ad-hoc jigs configurations can be additionally manufactured.
What do we offer?
Using this test infrastructure, we offer:
SIMO and MIMO static and dynamic testing.
Component and system level testing and characterisation.