More flexible drivetrains using virtual engineering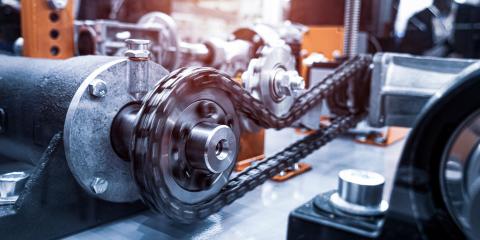 Through the OptiFlex TETRA project, our colleagues have spent the last two years developing rapidly deployable methods and tools to quantify and simulate flexibility in drivetrains. This has resulted in notable successes, such as a 52% speed improvement in the cyclic motion of a loom machine and determining the impact of flexibility on the cutting accuracy of a plasma cutting table. These results underline the value of gaining knowledge of your drive system and using optimised motion controllers and motion profiles.
Less costs, increased performance
The aim of the project is to minimise costs, such as material, design and energy consumption. While maximising performance, such as speed and accuracy. During the project, we defined and addressed several research questions. One of these questions was how we could quantify the impact of flexible behaviour of machine parts, for example by measurements on existing machines. Another question was how to set up valuable simulations with flexibility (motion simulations combined with finite element analysis) based on available designs in CAD software. A subsequent research section focused on how we could minimise the impact of flexible elements on the entire drive train through thoughtful design of motion profiles and motion controllers.
During the project, we established several methods that allowed us to quantify and simulate flexibility in a driveline. This led to a balance (Figure 1) between allowable flexibility on the left side and optimal controllers and motion profiles on the right side.
Cooperations with 16 companies
This project was conducted in collaboration with 16 companies, which reviewed the (interim) results and provided valuable input to make the developed approach quickly applicable. In doing so, we addressed the research questions through hands-on workshops and concrete business cases, demonstrating the potential of the optimisations in an accessible way.
Weaving loom from Picanol
One of the business cases involved improving the cyclic motion of a part of a loom machine from Picanol. The knowledge gained about the drive system enabled the machine designer to make a good combination of a carefully tuned controller on the one hand and an optimal motion profile on the other. We managed to achieve a speed improvement of 52% compared to a reference situation.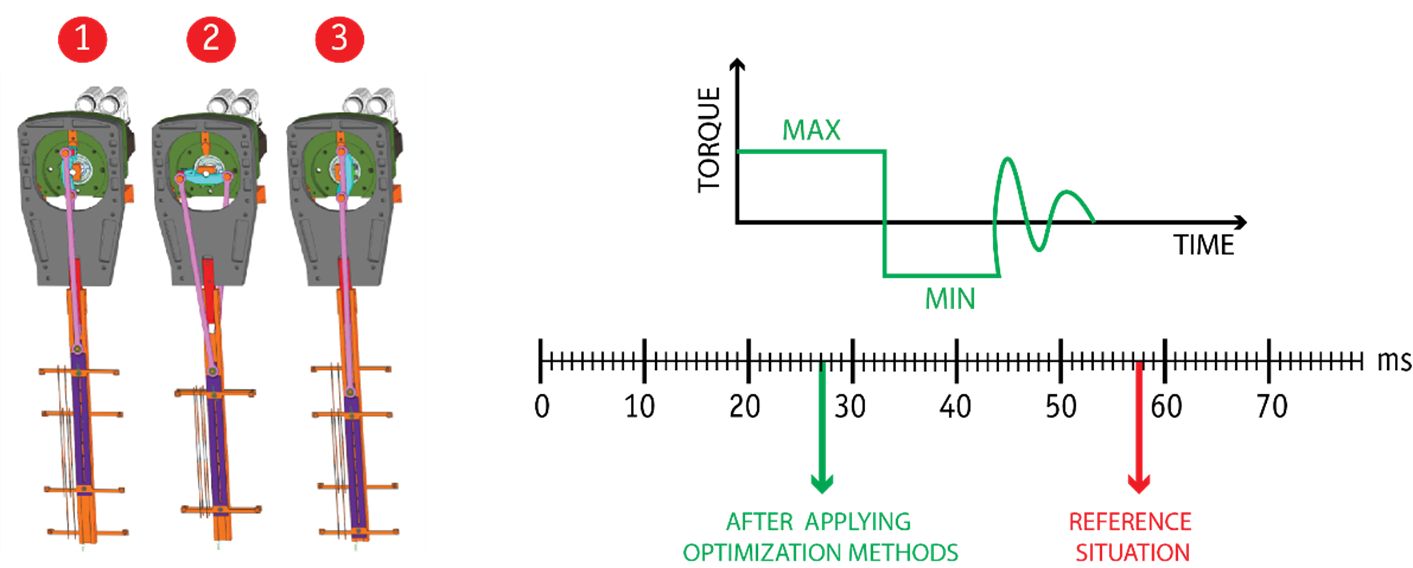 Plasma cutter from LVD
Another case involved a plasma cutting table from LVD, where we investigated the impact of different sources of flexibility in the drive train (gearbox) and components (gantry) on cutting accuracy. The aim was to determine the impact of each non-rigid component and how to compensate for it by careful adjustment of the controller.
Interested? Join our closing event!
On 21 September 2023, we will present all project results and developed tools during the closing event of this project. This event will take place at the UGent Campus Kortrijk from 13:00 to 18:00, followed by a networking reception and mini-exhibition.