General durability test rig
This test rig offers the possibility to define a wide range of static or dynamic tests. Several linear and rotary hydraulic actuators are available to be integrated in custom built test setup to validate the strength or durability of a component.
Location: Flanders Make - Lommel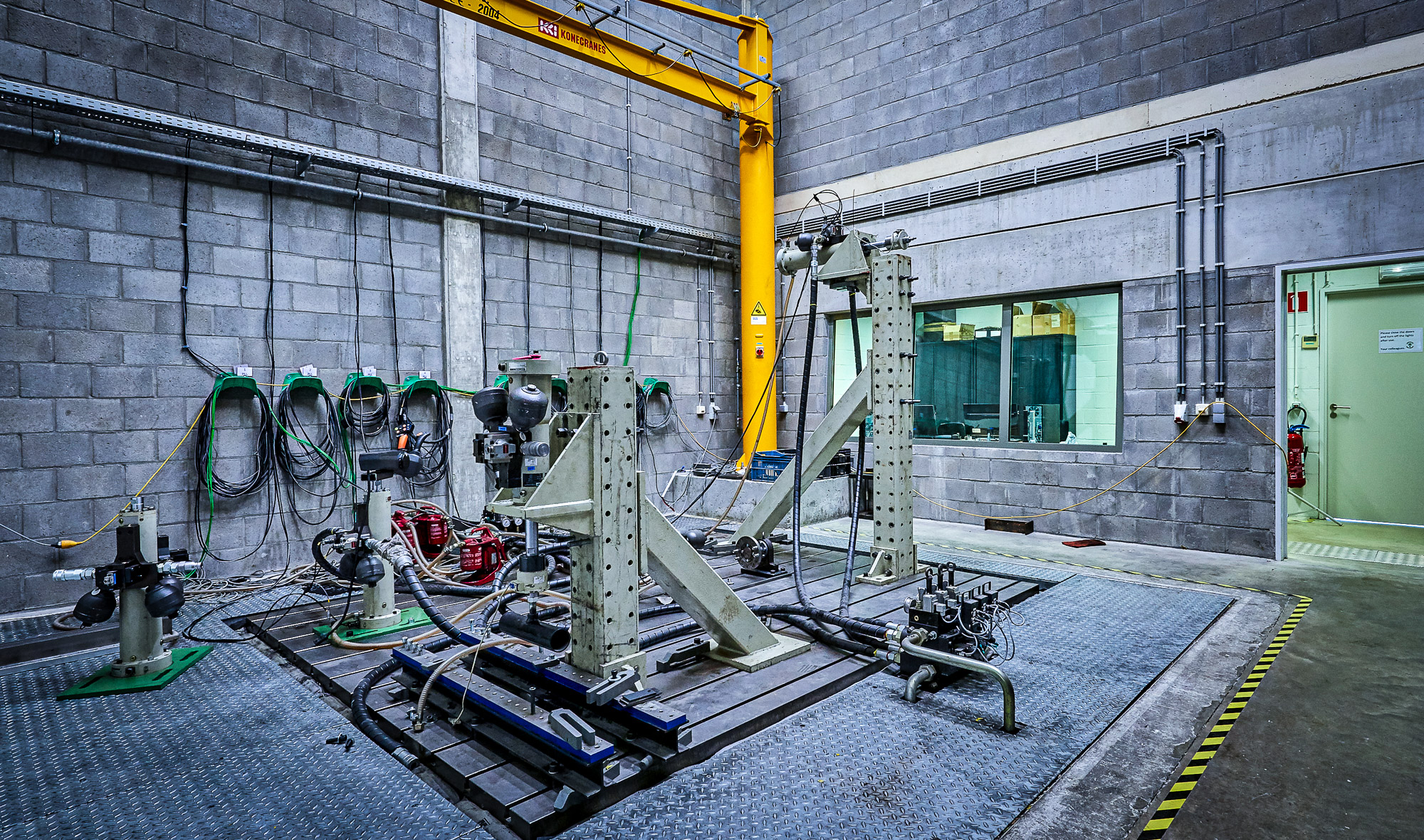 All actuators can be force- or displacement-controlled and are highly dynamic to run a high number of load cycles in a minimum of time. The test rig can operate 24/7 with automated data logging and test monitoring. Multiple actuators can also be combined into a multi-axial setup to mimic real load conditions.
Technical specifications
Rotary actuators

Torque range: 1000Nm to 4000Nm
Angle range: +/- 135°
Frequency range: up to 50Hz

Linear actuators

Force range: 5kN to 50kN
Displacement range: +/- 10mm to +/- 75mm
Frequency range: up to 100Hz
What do we offer?
Adaptable uni-axial and multi-axial test set-ups
Up to 8 individual channels 
Displacement- or force-controlled
Typical input signals are sine, sweep and random signals
Time history road load data replication is also available