My role is to translate the project proposal into an execution plan
"As a Technical Project Manager, I spend a lot of time discussing with people and challenging them. I want to make sure that we look beyond current possibilities." Abdel is since 2012 a Technical Project Manager at Flanders Make. "I get really enthusiastic when we are testing different things because I want to see how far we can get. If there is one thing I've learned, it is never to draw conclusions at a premature stage."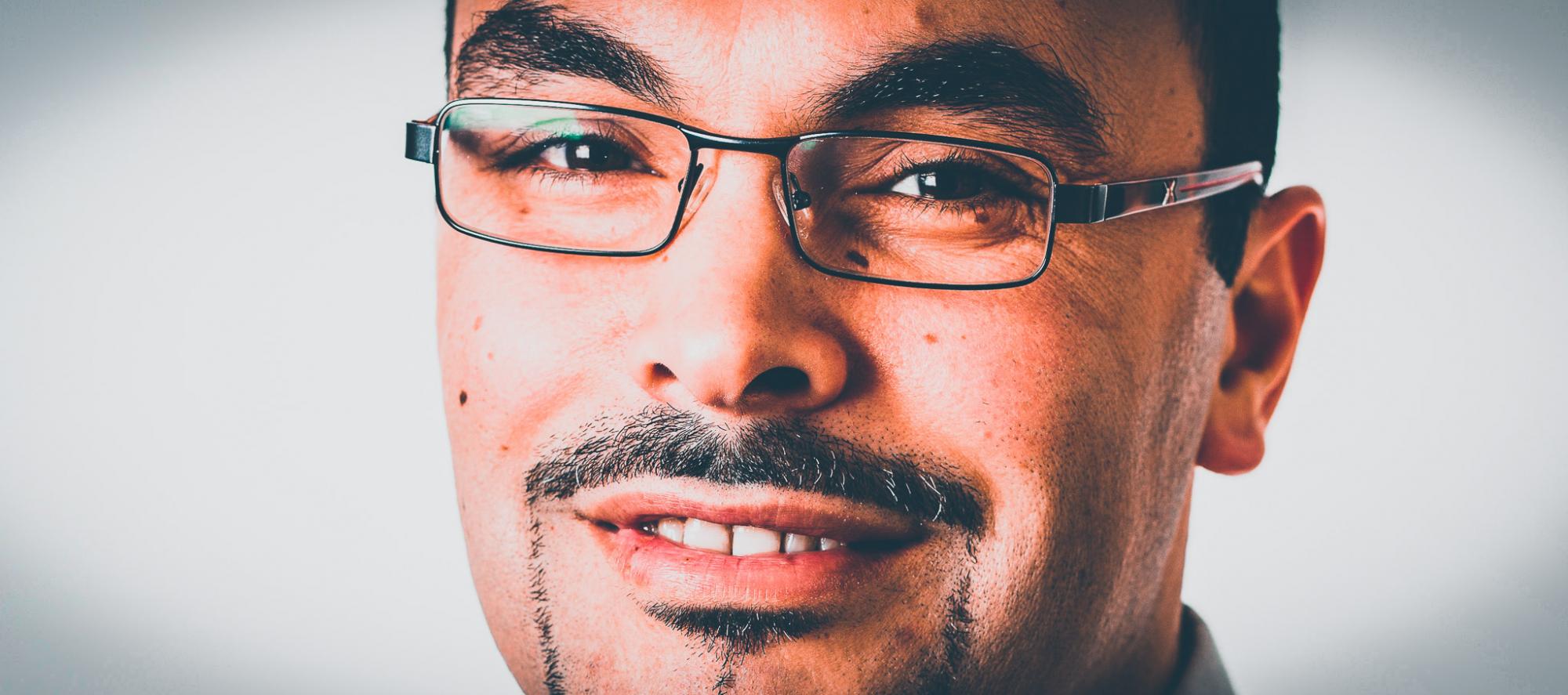 Abdel worked on the Locovision project where 3 industrial partners were involved. "The goal was to develop low-cost vision systems for industrial applications. We wanted to use existing low-cost components and add software." 
The resulting algorithms can be used for several applications:
Bekaert uses vision systems to inspect the quality of metal wire.
Tenneco uses vision systems to monitor the road and detect bumps in it so as to be able to increase driving comfort with smart suspension systems.
Picanol uses vision systems to detect the quality of yarn.
His role is to translate the project proposal into an execution plan:
Team: After a discussion with the Core Lab Manager, a team is allocated to the project. "As technical project manager, my task is to review the team and make clear which competences are needed to execute the plan."
Concept Phase: It's his job to define the conceptual architecture, obviously in consultation with all stakeholders. "First, the project team proposes several concepts. I then set up a meeting and ask for the opinion of the industrial partners. I try to get all partners endorsing one particular concept, which we can then start to develop. The arguments that are used to choose between concepts is also important knowledge that must be documented for future use and reporting."
Developing phase: And he coordinates the execution. "To develop a prototype, I usually follow the V-model. However, it is never a one-time shot. The development stage is an agile process in which we work towards achieving milestones and iterate all steps with the project partners."
As a Technical Project Manager you don't have to be an expert on the topic. "I surely understand the basics, but I can rely on the experts in my team for their detailed views. So, I always invite one of them to come along when I visit the partner companies. In this way, we can cover all aspects when checking out the company's specific requirements (maximum cost and operating conditions, such as rain/wind or movements/speed...). I like being able to combine the knowledge of different people and that – together – we can create something new: new content from all that new combined knowledge. Along the way, confidence grows that we will be able to realise a technological breakthrough. I also like the challenge to work with people with different views and backgrounds and to make them all work together towards the final goal."